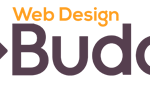 Budget website design Malaysia
Budget Website Design for 700RM Unlimited Pages in Malaysia, CMS Website Design, WordPress Website Design, ecommerce Shopping cart. Web design Malaysia provide services with exacting loyalty by focusing on extremely qualitative, timely delivered and cost-effective web designing and development.
Exiga Software Web Development Company in Malaysia
We have extensive experience and track record that ensures your website connects meaningfully with your customers. Our approach looks beyond immediate business needs to frame your website design & digital marketing project as an ongoing extension of your Brand's core promise.
Our Services
We are the number one productive web page Development / hosting firm in Malaysia
Web Development
Website Design
Corporate Identity
Digital Marketing
Social Media
Domain and Web Hosting
Custom Logo Designing
Company profiles and Brochures
SEO Services
CMS WEBSITE DESIGN & DEVELOPMENT
ECOMMERCE WEBSITE DEVELOPMENT
MOBILE APPS DESIGN & DEVELOPMENT
Our Capabilities
CREATIVE
DEVELOPMENT
DIGITAL
SOLUTIONS
Our Price Plans
CMS Website Design NETT RM 700(Unlimited Pages CMS Website +Domain + Website Hosting + Email Accounts + SSL Certificate + Logo Design + Business Card + Letterhead Design + Free Maintenance & Support)
Ecommerce CMS Website NETT RM 850(Ecommerce CMS Website +Domain + Website Hosting + Email Accounts + SSL Certificate + Logo Design + Business Card + Letterhead Design + Free Maintenance & Support)
CONTACT US
EXIGA SOFTWARE SERVICES SDN BHD (Reg. No: 1242895-H) Click to View Reg. Certificate
No. 34-01, Jalan Molek 1/28, Taman Molek Johor Bahru, Johor 81100, Malaysia
+65 9228 6664 (WhatsApp)
Phone: +60 5238 0568
Email: mysales@exigasoftware.com.sg
Email: sales@exigasoftware.com.sg
Website: https:// budgetwebdesign.com.my/
You may Contact Sales: (9.00AM – 1.00AM)
Working Day: Monday – Saturday
Budget website design malaysia
No. 34-01, Jalan Molek 1/28, Taman Molek Johor Bahru, Johor 81100, Malaysia

,

Johor

81100
Mon. 09:00 AM - 01:00 AM
Tue. 09:00 AM - 01:00 AM
Wed. 09:00 AM - 01:00 AM
Thu. 09:00 AM - 01:00 AM
Fri. 09:00 AM - 01:00 AM
Sat. 09:00 AM - 01:00 AM
Sun. Closed