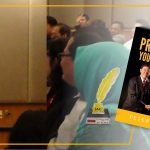 Business Coaching in Malaysia – Helps Businesses Just Like Yours Become More Successful
Top Business Coaching Malaysia
With over 20 years of corporate experience from leading MNC's like Unilever, Kraft and Ogilvy & Mather, plus 15 years as a top Business Coach, we'll ensure you always get the best guidance.
We also offer customized Training Workshops (e.g. Strategic Planning Retreats, Leadership; Team Alignment; Connective Communication; Marketing & Business Development- including digital marketing-; Sales ; Business Planning and more) for corporations, who are interested in growing their team and scaling up their businesses.
Why Choose Us?
Tap into our 20+ years of diverse corporate experience in Advertising, Marketing, Sales, Business Development, Leadership and Team Development and Alignment plus our vast knowledge from successfully coaching hundreds of clients in the last 15 years.
Proven Track Record & Results
We have a 15-year track record of helping our clients get Real, measurable results. Join this select group of people from different industries and achieve higher and higher performance levels for yourself and your business.
Our clients like working with us because we are totally dedicated to protecting their interests. We work with clients for long-term, durable and lasting results. We do not take on an assignment unless we are completely confident of helping them make significant changes and improvements.
Suite 322, Menara Mutiara Majestic,

, 15, Jalan Othman,,

Selangor

46000