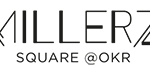 Millerz Square @ Old Klang Road
Millerz Square is a serviced residence established in Old Klang Road (Jalan Klang Lama). The development is strategically located on the borders of the Kuala Lumpur metropolitan area. It is an mixed property project that allows homeowners to live a more dynamic life. The development incorporates houses, offices and retails. Millerz Square millerzsquare-okr.com includes a multi-story office complex with 4 serviced property developments, an office complex, retails and a basement parking lot. There will be a total of 1,633 serviced apartment units and 336 office units. The development will offer quick access to the brand-new Pantai Highway (NPE) connecting Bangsar and Kuala Lumpur. Other cities like Subang Jaya and Petaling Jaya can be reached via the Federal Highway, KESAS Highway, and the NPE. These main roads are connected and near to Millerz Square.
The serviced residence tower, called Astor and Barrow, is geared towards families and young couples and costs RM900 per square foot. Astor and Barrow will deliver 2 to 3 bed room units for those looking to buy a home. The two towers are separated from the main building to ensure personal privacy. At the same time, for investors, there will be a premium suite Charlton. The tower will have 453 units, with built-up areas of 660 and 884 square feet and a price tag of RM920 per square foot. They target investors seeking long-lasting returns. For that reason, the suites are practically entirely equipped and feature a problem-free setup.
Millerz Square @ Old Klang Road
No. 11G, Medan Kelang Lama 28, No. 419, Jalan Kelang Lama,

,

Kuala Lumpur

58000