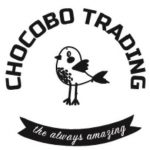 Chocobo Trading- Cameron Highland Vegetable Supplier
Chocobo Trading is your best Cameron Highland wholesale vegetable supplier in Malaysia. With over 30 years of farming experience and a premier reputation, we supply fresh produce from the farm to the local market, more than 60 types of Cameron vegetables and fruits. Our farm is located within the heart of the highlands, every one of our customers will be able to enjoy the authentic vegetables straight from the Cameron Highland.
We supply green coral lettuce, Cameron Highland tomato, Cameron strawberry, Hokkaido Milkcorn, and more.
我们是拥有三十年经验的金马伦蔬菜批发商。菜的种类多达60种。
Our Vision
To reach as many people as possible by expanding our market share. In addition to having over 60 types of vegetables, we are constantly looking to expand the range of our products and striving to accomplish further milestones in this industry.
Our mission
To grow our business while helping our customers do better in their markets. We adopt a "customer-first" approach by which we not only supply the product but do so in a manner that will attribute to our customers' long-term success. Be it fast delivery, nice packaging, or consistent quality, we have our customers covered!
Our Value
To treat every customer and business with great attention and support, regardless of their business type or size. Being a wholesale vegetable supplier, we aim to maintain competitive prices for our customers without compromising our quality.
Chocobo Trading- Cameron Highland Vegetable Supplier
74 Jalan Corina 11, Kampung Raja 39010, Cameron Highlands, Pahang. Malaysia. ​​

,

Pahang

39010